MAORI PA and WHARE CARD MODELS
A card model of a Maori Pa has been designed in modular form, allowing gamers to print any number of components and build Pa's of any size and most any shape. Available as a PDF for self printing and assembly, it prints on 6 full color 8.5" x 11"card stock pages with an additional B&W page showing historical examples. There are two different versions of the inner and outer palisades.
25mm Maori Buildings have been designed, including a large Meeting House, two typical dwellings, and a Storehouse on pilings. All are authentic Maori designs, decorated with wood carvings and colored motifs. The models are sold as PDF's for self printing, easily assembled, and cost far below any other media--even if available!--and are E-mailed postage free.
Besides the Maori's signature defensive works, these remarkable people had a great fondness for flags, proudly flying their own designs above their Pa's, and flying them in battle. A range of authentic miniatures of these variously shaped and colored flags will be made available soon and sold as a set for about 50 cents a flag. These may be offered inexpensively as a PDF file (post free) for home printing.
At least one Maori War Canoe (Waka Taua) 3D printed model will be released.
Finally, new figures (command, specialty poses, additional warriors) will be forthcoming if there is any show of interest, so please let us know what you want to see.
---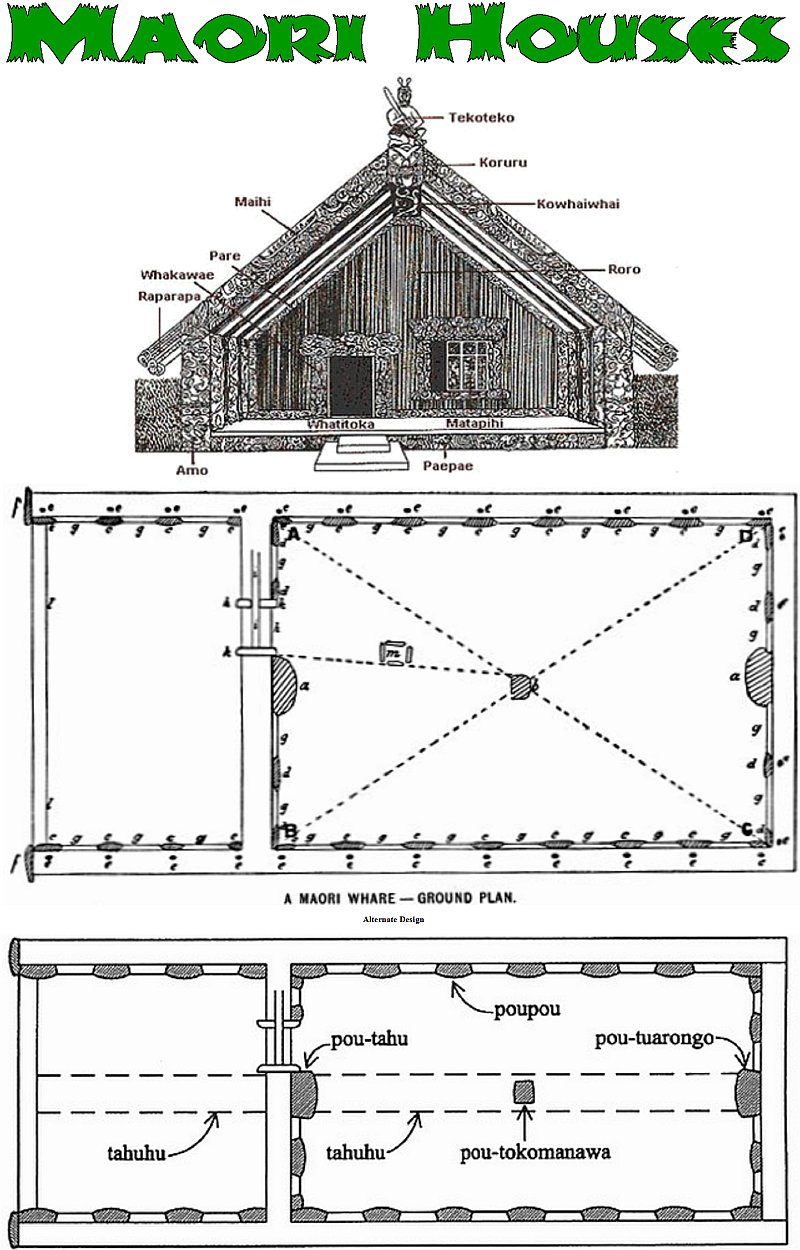 ---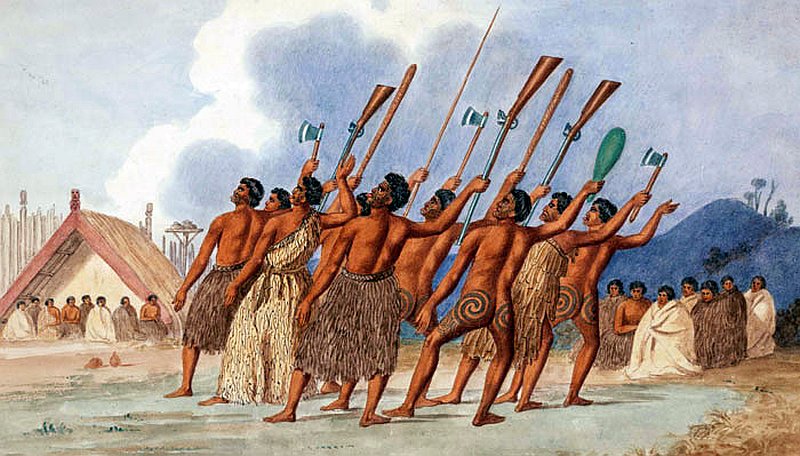 Maori Haka
(War Dances)

For those who appreciate hearing the sounds of their Native Armies, here are two LINKS, 1) and 2). to recordings (there are several) available from Amazon, which may be bought on CD or downloaded in whole or part as MP 3 files.


These powerful and intimidating war dances could bring these warriors to heights of blood lust as they worked themselves up to an almost berserker state. They must be seen and heard to be believed!

One of the most famous of all Haka is the "Ka Mate," which may be bought and downloaded from several sites. Here is a You Tube Link to see and hear this particular Haka. The Maori lyrics follow, along with an English translation:

Ka mate! Ka mate! Ka ora! Ka ora!
Ka mate! Ka mate! Ka ora! Ka ora!
Tenei te tangata puhuru huru
Nana nei i tiki mai
Whakawhiti te ra
A upa ... ne! ka upa ... ne!
A upane kaupane whiti te ra!
Hi !!!


I die! I die! I live! I live!
I die! I die! I live! I live!
This is the hairy man
Who fetched the Sun
And caused it to shine again
One upward step! Another upward step!
An upward step, another.. the Sun shines!!

TVAG does not profit in any way from this listing or any sales, except by way of helping Colonial War Gamers to experience more fun with their games. Listen to these haka while painting your figures, or play them in the background during a game, but music definitely adds the "Third Dimension" of appreciation to our pastimes!
---